Donación de Dispensadores
March 3, 2021
Posted by:

rzuniga@marketing-lab.cl

Category:

Corporate Social Responsibility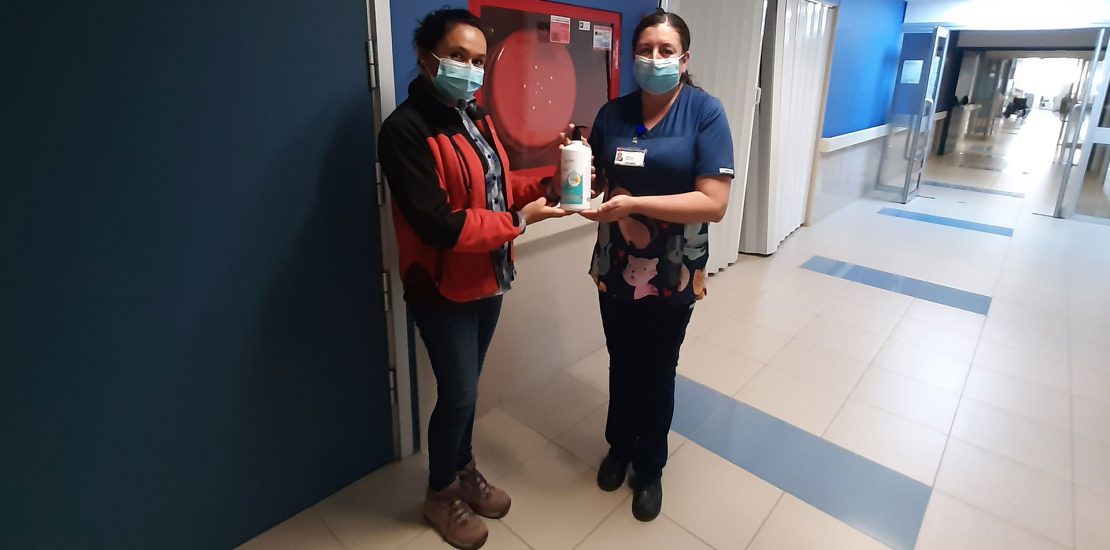 Sattel Chile in their constant search for help to the community, developed dispensers without contact of hands to donate to institutions that contribute to our community. The dispenser consists of a metal structure with a pedal that gives the strength to push a container of alcohol gel and thus be able to provide the protection needed against the Covid-19. The donations were made to institutions that play a role very important in our community.
The first donation was made to the second police station Copiapó thinking about the amount of people who daily attend to carry out procedures at the institution. The second donation was made to the nursing home of the White Lady of Copiapó, who are older adults that can not be cared for by their family members, in particular, are older adults who should receive the greatest care, the face of this pandemic, this is why we couldn't pass this opportunity to collaborate with them. And finally made the donation in the pediatric unit of our hospital who receive newborns and children with health problems, who should also receive the greatest precautions against covid-19.
Send us your views and queries through our contact form and in brief we will respond to you.